About us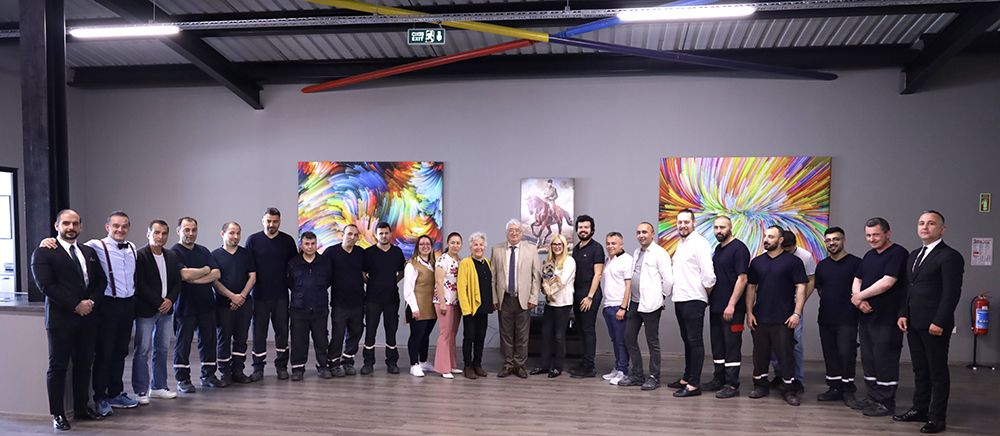 Tayf Plastik, established in 1985, combined its commercial experience and accumulation that has come to this day with production understanding as of 25 July 2005, specialized in "Masterbatc" and Masterbatch contributions and achieved all the standards in its field and as a manufacturer company provides services by following up-to-date technologies.

Tayf Plastik has wide range of colors and production track that can appeal to every sector;

Importance of innovation and R & D,

Modern, technological and nature-protecting production understanding,

Comprehensive HR policies including in-house training and social responsibility awareness,

Understanding of quality and production open to development and continuous improvement,

It continues to work on the basis of customer satisfaction in entirety of its activities.

Tayf Plastik always takes its progressive steps with its effective and solution-oriented environmental policies and its service approach, which it considers "responsibility" rather than necessity. In this regard, by developing the production technique, introduced TOZZY brand as more than a project and integrated its own Know-How into global production standards.
Since 1985, more than 30 years of experience on the road to becoming the leading brand in Turkey Tayf Plastic exports its 40% of annual production of 1,000,000 to Libya, Tunisia, Morocco, Algeria, Syria, Kazakhstan, Azerbaijan, Macedonia, Kosovo, Jordan, Romania, Russia and Albania.